In-Home Delivery Service & Set Up.
We offer full delivery and set-up of any custom bed for a small fee. (See Map Below for Delivery Charges.)
Setup is an additional charge of $40.00 Per Bed or Item.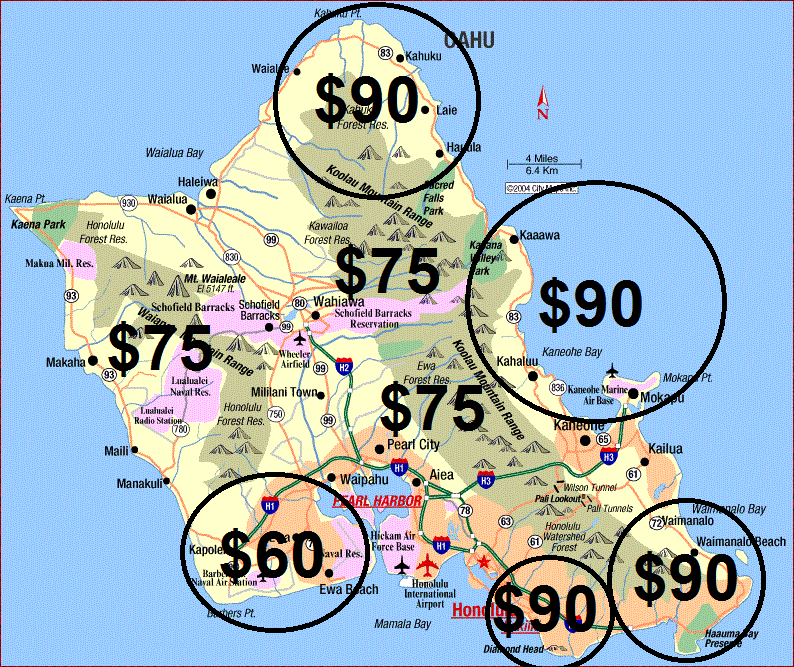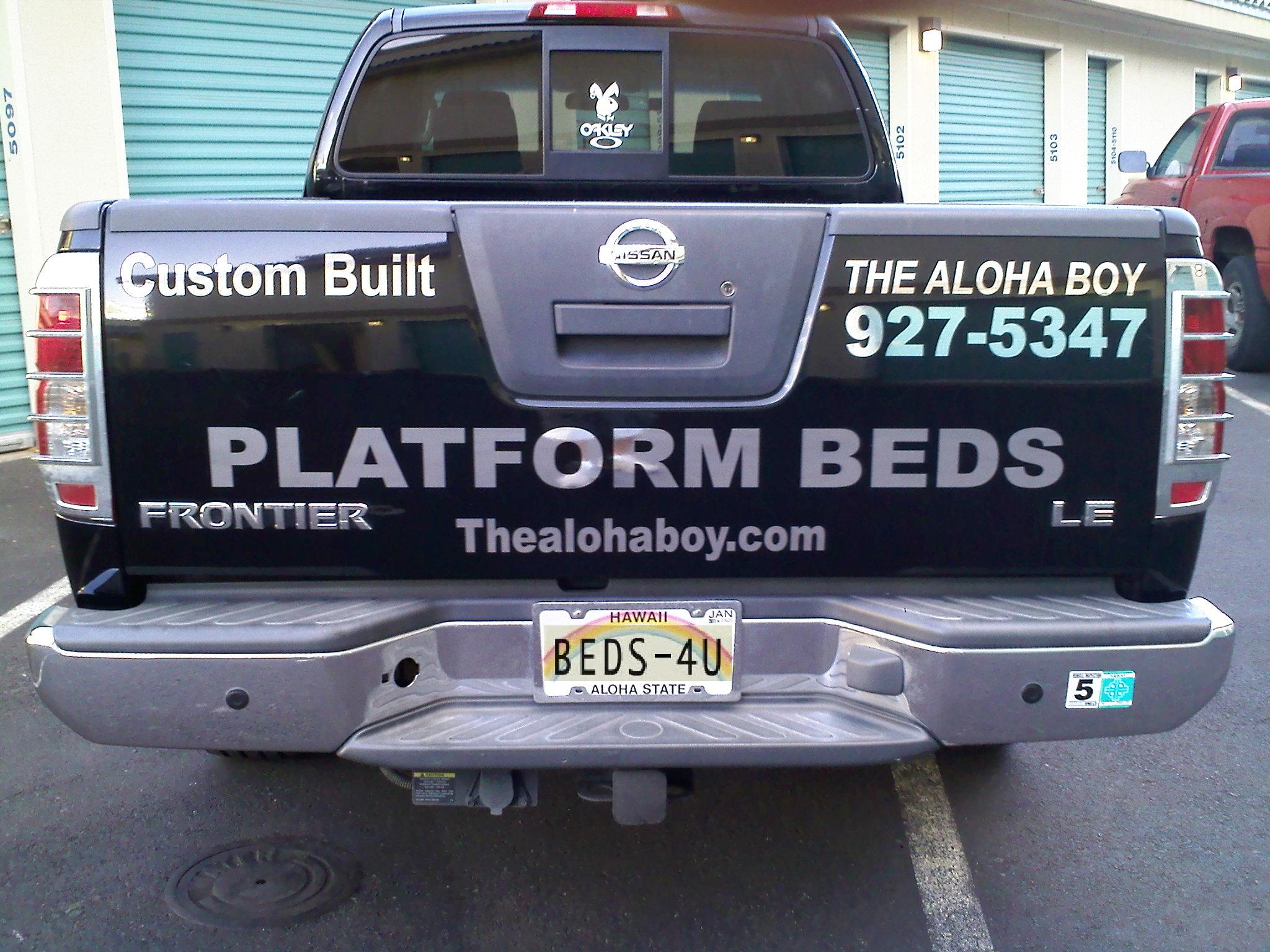 DELIVERY AND SETUP:
Discounts for delivery and setup maybe given on special occasions, multiple bed orders, or case by case situations. The DELIVERY FEE is listed above plus set-up service fee $40 per bed will be added to above prices. The average cost for delivery and set-up is about $140.00. This includes assembly/setup of your new Platform Bed, and moving your existing mattress to the new bed frame. This does not include disposal of old mattress.
ADDITIONAL FEES:
Bed delivery to condos, military bases, or secured communities may require us to obtain parking permits or advance arrangements with the Security Office. Please inform us at time of your order if we are delivering to areas that may require parking permits, advance arrangements with security, or entering restricted areas. Additional fees may apply to cover these expenses.
SELF-SERVICE PICK-UP
If you prefer to pick up your custom made platform bed, they can be easily transported by most Large Passenger Vehicle, SUV, or standard pick-up truck. Your bed will be disassemble in your presence and any question you may have can be addressed at that time. Please bring a moving blanket or comforter to reduce scuff marks and/or scratches.
QUEEN BED SIZE FRAME DISASSEMBLED:
FRAME: 4 Pieces Total. (1 Pc. Front / 2 Pcs. Sides / 1 Pc. Back)
(1) Center Beam Support, (9) Bed Slats, and (29) Screws.
ASIAN INSPIRED HEADBOARD: 1 Piece Headboard
(2) Brackets, and (10) Screws.
SMALLER BEDS (Twin Beds) Can be taken in ONE (1) piece.
They can easily fit in back of a standard size pickup truck bed.
NEIGHBOR ISLAND SHIPPING
We now offer shipping to all neighboring islands. Majority of the beds are ship via Young Brothers in "Mixed lose item Cargo" containers. Currently we can ship your bed to:
Hilo

(East Hawaii - The Big Island).

Kawaihae

(West Hawaii - The Big Island of Hawaii).

Nawailiwili

(Island of Kauai).

Kahului

(Island of Maui).

Kaunakakai

(island of Molokai).

Kaumalapau

(Island of Lanai).
SHIPPING FEES to the neighboring islands have three (3) independent charges:
1. Packaging: (Bubble/Shrink wrap) and Handling Fee (Manifest Cargo Paper work) per bed $100.00 to $200.00
2. Delivery to the Docks $100.00
3. Freight Bill: Charges ($150 and up).
Total Average Shipping charges between $225.00 to $375.00.
Each Additional bed is $100.00 there after.
---
The Fine Print and Disclaimers:
LAST UPDATED: 1/13/2022
The Aloha Boy is a Registered Trade Name of The Aloha Island Boy and operates under J&J Innovations, LLC., Prices are subject to change without notice. Information here in on the website are deemed reliable but not guaranteed. Due to the nature of the business, ALL SALES ARE FINAL. A Down Payment is required when placing your order and is different from a deposit. A down payment is not refundable and is consider fully earned once production begins.
All Photos Copyright © 2009-2017 and property of TheAlohaBoy.com. All Rights Reserved and Protected by International Copyright Laws. No photographs on TheAlohaBoy.com may be used in any way unless written permission is obtained from me.