VOLUME VS. SIZE
VOLUME: Means how much Ashes an Urn can hold.
The most common question about Urns is how to choose an urn and why volume and size matters. Our cremation urns capacity is measured in cubic inches. To calculate the volume is a simple process.
The Basic Rule is 1 cubic inch is needed for every 1 pound of weight BEFORE cremation. This applies to human and pet urns. If an individual or pet weights weighs 100 pounds at the time of cremation, then they will require an urn that is 100 cubic inches or larger. Similarly, if a pet weighs 10 pounds at the time of cremation, you will need a 10 cubic inches or larger urn.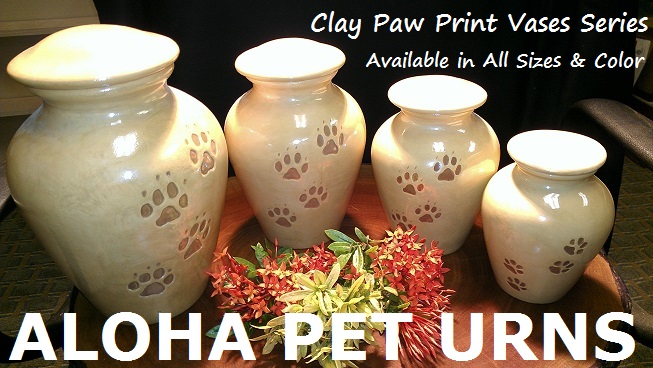 SIZE - Means How Big or Physical Size the Urns are.
Knowing where an urn will be for final placement it is important to consider when purchasing an urn.
For example, when placing an urn in cemetery, there may be space restrictions (length, width and height). Also you may consider purchasing a wall mount mantle.
Keepsake Urns & Cremation Jewelry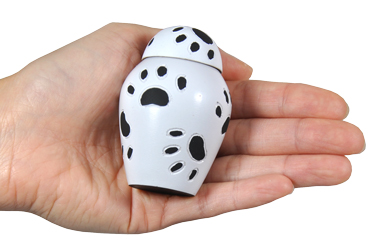 Keepsake urns and cremation jewelry are crafted to hold either a small portion of remains, or to hold the entire remains of an infant or small animal. Families will commonly choose to use keepsakes as memorials that several individuals from the family can keep with them. These are also commonly referred to as portions urns or sharing urns. Typical Capacity: 1 cubic inch – 50 cubic inches.

Companion Urns (also known as Double Urns or Double

Inurnment

)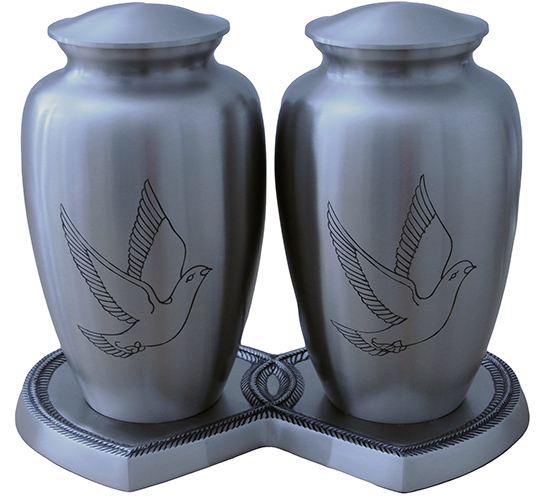 Companion urns are designed to hold the remains of up to two individuals. The volume for these urns is typically 400 cubic inches to 500+ cubic inches. Companion urns are commonly used for couples that make the decision to be together after passing. Many families will choose to purchase a companion urn before both couples have passed. This personal decision is made so when the couples pass they can remain close.
Typical Capacity: 400 cubic inches – 500 cubic inches.
---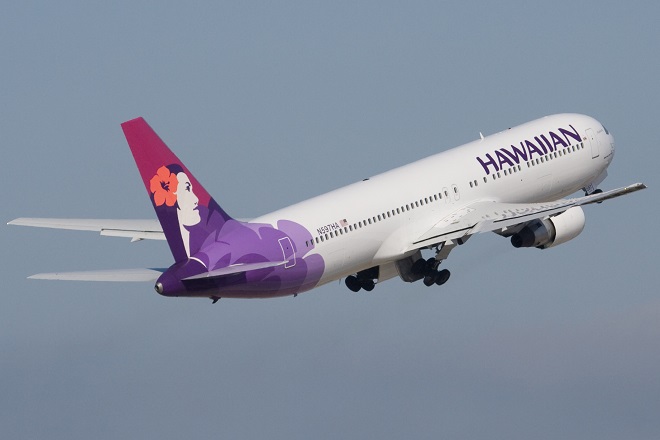 Flying with Cremation Urns &

Cremains
Helpful TSA Guidelines
Living in Hawaii nearly all of us will travel by airplane. When traveling with cremated remains the TSA (Transportation Security Administration) has a few simple guidelines to help make traveling as easy as possible. Know before you go can save a lot of headaches and understanding the guidelines can reduce unnecessary stress from unexpected surprises.
The TSA outlines two options for bringing a cremation urn on-board an airplane:
Carry-On Luggage: When bringing a cremation urn on-board aircraft, the TSA has one guideline: the urn must be able to pass through an x-ray machine. Due to heightened security precautions, the TSA has placed these rules in effect to ensure the safety of travelers. It is important to know prior to traveling if your urn is accepted by the TSA for travel in cabin. Cremation urns that cannot pass through the x-ray will not be admitted for on-board travel.
Checked Baggage: To carry a cremation urn on-board the plane as checked baggage, the TSA must successfully screen the container. Please note, under no circumstances will the TSA ever open a cremation urn. Even if a TSA employee has been explicitly given permission, they will never open an urn out of respect for the deceased. As with all luggage, the TSA will screen the cremation urn for explosive materials and devices using a variety of methods. If the urn passes screening it will be allowed as checked baggage. Currently, some airlines do not allow cremation urns/cremated remains to be transported in checked baggage. It is important when traveling to contact your airline prior to traveling to to ensure make sure this is ok.
Cremation Urn Materials Permitted for use as Carry-On Luggage
Cremation urns are made from a wide variety of materials. The TSA can permit certain materials through their x-ray which can be properly analyzed. Suggested Materials are wood, biodegradable, or plastic urns.
By following some of the above mentioned guidelines you can be assured your travels will be smooth. As always, check in early at the airport.
<====== TSA APPROVED PET URN TRAVEL CONTAINERS
---
Please use the Green Menu Buttons above to navigate through my web site or simply click on the PAW links below to the areas of interest!
---
LAST UPDATED: 7/1/15
Aloha Pet Urns is a Registered Trade Name of The Aloha Island Boy and operates under J&J Innovations, LLC., Prices are subject to change without notice. Information here in on the website are deemed reliable but not guaranteed. Due to the nature of the business, ALL SALES ARE FINAL. A Down Payment is required when placing your order and is different from a deposit. A down payment is not refundable and is consider fully earned once production begins.
All Photos Copyright © 2009-2014 and property of TheAlohaBoy.com. All Rights Reserved and Protected by International Copyright Laws. No photographs on TheAlohaBoy.com may be used in any way unless written permission.
TAGS; Hawaii Pet Urns Aloha Cremation Hospital Animal Kapolei West Dog Urn Cat Urn Hawaii